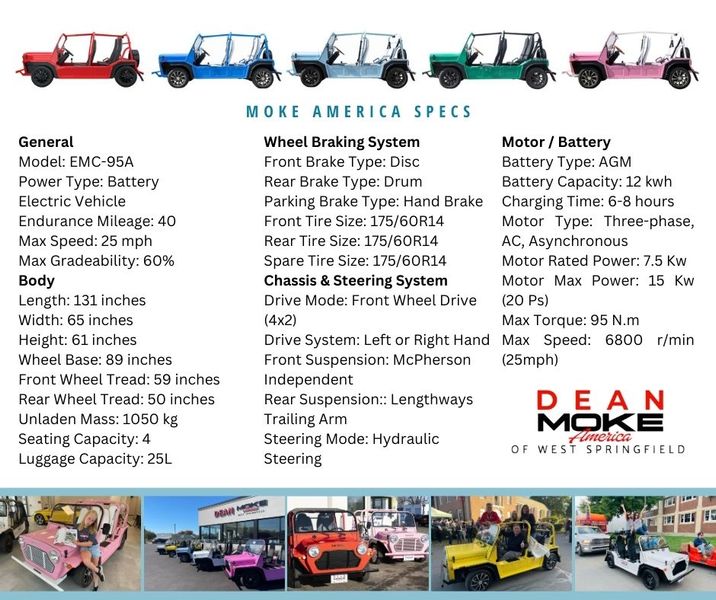 Experience the future of urban mobility with the 2023 Cruise Car eMoke. This electric vehicle is a true game-changer, combining retro charm with modern technology for an unforgettable driving experience. With its eye-catching Mint exterior color and sleek Black interior, this eMoke is sure to turn heads wherever you go.
Step inside and discover a world of comfort and convenience. The 2023 Moke comes equipped with top-of-the-line features that make every journey enjoyable. Whether you're commuting through city streets or exploring scenic routes, this electric vehicle offers smooth acceleration and effortless handling thanks to its advanced transmission and powerful motor.
But that's not all - the 2023 Cruise Car Moke also boasts an impressive list of included equipment designed to enhance your driving pleasure. From cutting-edge safety features to high-tech entertainment options, this vehicle has it all.
Don't miss out on the opportunity to own the future today! Visit our dealership and test drive the 2023 Moke. Experience firsthand why this electric vehicle is revolutionizing urban transportation. Hurry in now before it's gone!